Description
7+1 Light Therapy
The Aduro 7-1 LED Face Mask is our most advanced LED mask for home use. Combining al the benefits of 7 LED colours with added Infra-Red Skin Boosting technology, which penetrates deeper into the skin than any other facial mask and offers the most diverse solution to skin imperfections available. We are the Aduro® Official Brand Owner and deliver Worldwide, for free off course. This is the real thing, beware of fake masks being sold at sites like Alibaba!
Look your Best
It's that special time of the year again and you want to look your best. And the best is what Aduro® delivers through it's groundbreaking LED technology Facial Mask. The 7+1 Masks features 7 different treatment for 7 different skin-problems and as a bonus we added the popular InfraRed Skin Booster to the new version of the mask. The mask is simple and safe to use, no hassle. Put the mask on, enjoy it's relaxing light for 20 minutes while you keep doing your daily routine or just sit back and relax. The mask will shutoff automatically after 20 minutes and you will feel reborn. Each and everyday you start your day with more energy.
Skin imperfections and problems
Aging, acne, uneven skin tones and redness can make you lose confidence. Skin problems can be caused by various factors. Some of which you can control like smoking and bad nutrition and some out of our reach like time. But what if we told you we can help a whole lot with this problems?
How to improve the skin?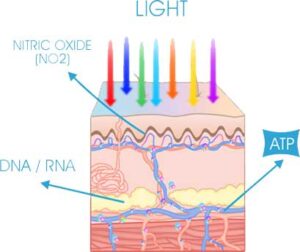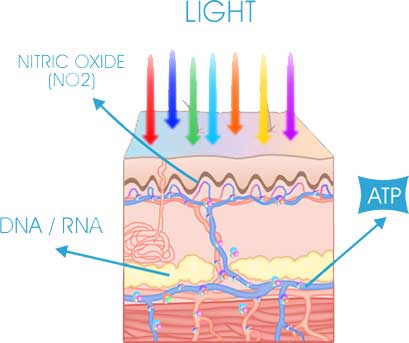 Various LED lights, cure various skin problems and imperfections. The Aduro 7-1 LED Face mask combines all the benefits of different LED light colors with Infra-Red Skin Boosting technology, which penetrates deeper into the skin than any other facial mask and offers the most diverse solution to skin imperfections available. The Aduro 7+1 is proven clinically and offers a therapeutic light treatment that is safe, non-invasive and chemical free. The Aduro 7+1 has shown to be widely effective in clearing up acne, reducing wrinkles, evening skin tones, reducing redness, revitalization, soothing, cell rejuvenation and boosting the skin.
How does it work?
When the selected light penetrates into the skin, photons energy is transferred to the cells. Cells convert this energy into ATP (cellular fuel) – boosting cellular activity. The boosted cells will work at an enhanced rate and stimulate the body's natural rejuvenation responses. Repeated use of the Aduro LED facial mask will increase the desired effect, with an increase collagen production and the body's natural rejuvenation processes – resulting in youthful looking skin and overall improvement of skin complexion.
About the Aduro 7-1 LED Face Mask
The wonderful thing of the Aduro LED-mask, is that the light treatment is pain free, non-invasive, requires no surgery and is a complete safe and effective treatment for all skin types. The light does not emit any harmful UVA or UVB rays and is not a laser. This means that users require zero down time or recovery time after treatment. Light therapy is medically recognized and clinically proven. Aduro LED light therapy is for skin rejuvenation and will not darken or tan the skin. Although the light is completely safe some people experience the light to be rather bright. Therefor we enclose free goggles in the package.      
Fast & Free Delivery Worldwide
Why should you pay for delivery as our valued customer? That would be ridiculous, we off course pay for every shipment worldwide. To the USA, United Kingdom (also after Brexit), Europe, Russia, Asia or wherever you want your package to be delivered, we take care of it swiftly and complete free of cost. After we send your package you will automatically receive a Track & Trace so you can follow your package all the way. We know you want it fast so we only use the most reliable carriers in the world.
About the Revive Lipcare device
Don't want to inject anything but you do like full sexy lips? This is now possible with the Revive® Lipcare Device from Aduro® – the world-famous brand in light therapy. Our NEW reVive Light Therapy® Lip Care is designed to work from the inside out to stimulate your natural collagen and more circulation. Experience fuller lip volume and restore youthfulness to your lips.         https://www.youtube.com/watch?v=YoY9x3wRS10