Description
reVive Light Therapy® Lip Care - Get Youthful, Sexy Lips
You do like full sexy lips? This is now possible with the Revive® Lipcare Device from Aduro® – the world-famous brand in light therapy. A few minutes a day with the LipCare gives the circulation a boost. Your lips become instantly fuller, without any effort or pain from injections. The effect can be daily-repeated, the light is fully safe. In addition to the fuller lips, the light can also be used by the woman that wants to get rid of those small mouthwrinkles and lip wrinkles. Exactly this area is targeted by the LipCare device. It's highly efficient.  What are you waiting for?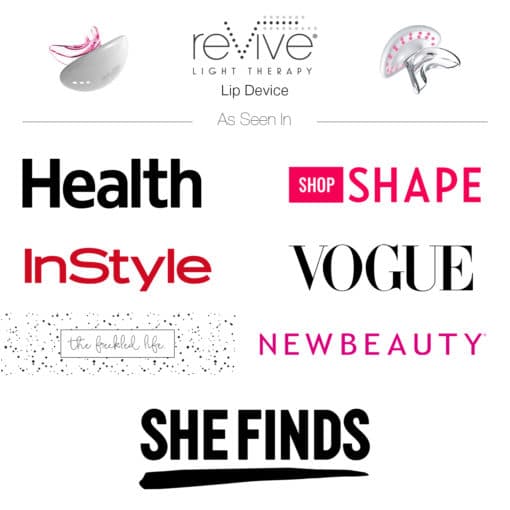 Aduro® Light Therapy Lip Care Device includes
Clear, removable mouth tray
Storage bag
Universal USB and power cord
Instruction manual (English)
Other Language Manuals available at our website
This product can not be returned due to hygienic-reasons, the device is partially in your mouth
Our NEW reVive Light Therapy® Lip Care is designed to work from the inside out to stimulate your natural collagen. Experience fuller lip volume and restore youthfulness to your lips.
• FDA-cleared, OTC Class II medical device
• Enhances lip tone
• Minimizes the appearance of smile lines, vertical lip lines, and lip creases
• Enhances plumpness giving a fuller appearance
• Stimulates natural collagen and elastin
• Increases circulation
• Safe for all skin types
How to use: Wash and dry area prior to use. Press the power button. Leave device over the treatment area for 3 minutes. The device will turn off automatically after the completion of each 3-minute treatment.
In addition to anti-aging effects, powerful infrared (IR) LED lights to support skin healing and recovery activity, as well as minimizing damage caused by sunburn, bruising, cuts and scrapes, and cold sores.
Fast & Free Delivery Worldwide
Why should you pay for delivery as our valued customer? That would be ridiculous, we off course pay for every shipment worldwide. To the USA, United Kingdom (also after Brexit), Europe, Russia, Asia or wherever you want your package to be delivered, we take care of it swiftly and complete free of cost. After we send your package you will automatically receive a Track & Trace so you can follow your package all the way. We know you want it fast so we only use the most reliable carriers in the world.
See article on Health.com | See article on Vogue.com | See article on InStyle.com